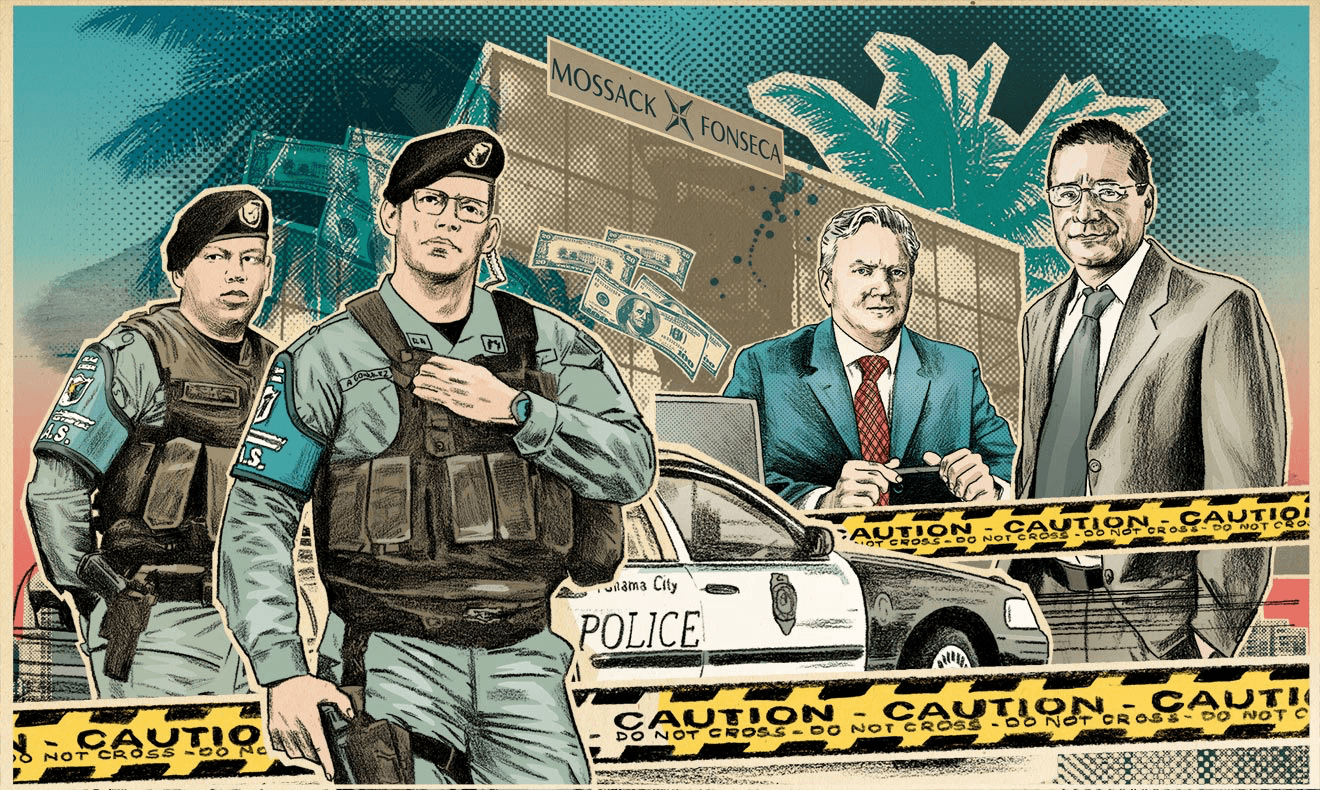 The Downfall of a Scandalous Firm
Three days after the Panama Papers were published at the beginning of April 2016, Jürgen Mossack spoke to the Wall Street Journal. The story put his law firm Mossack Fonseca (Mossfon) at the center of a global scandal that was covered by more than 100 media outlets around the world. The story revealed the law firm's dark business dealings, which included links to Mexican drug cartels and one of the Syrian regime's biggest financiers, as well as to dictators, arms smugglers, and tax evaders. One report described how the billions were funneled through an offshore network of president Vladimir Putin's best friend. Jürgen Mossack's law firm allegedly enabled corruption, helped its clients breach sanctions, and made a slew of other crimes possible. At the same time, Mossfon's activities covered the perpetrators' tracks.

In the days before the Panama Papers story broke, Mossack ignored all requests for comment, including the Süddeutsche Zeitung's. In the interview with the Wall Street Journal, the German-born lawyer was defiant and aggressive. While he admitted that mistakes had been made, he denied that his law firm had broken any laws. He also stated that Mossack Fonseca would not just give up and "go plant bananas or something". Rather, Mossack fully intended to keep doing business as usual.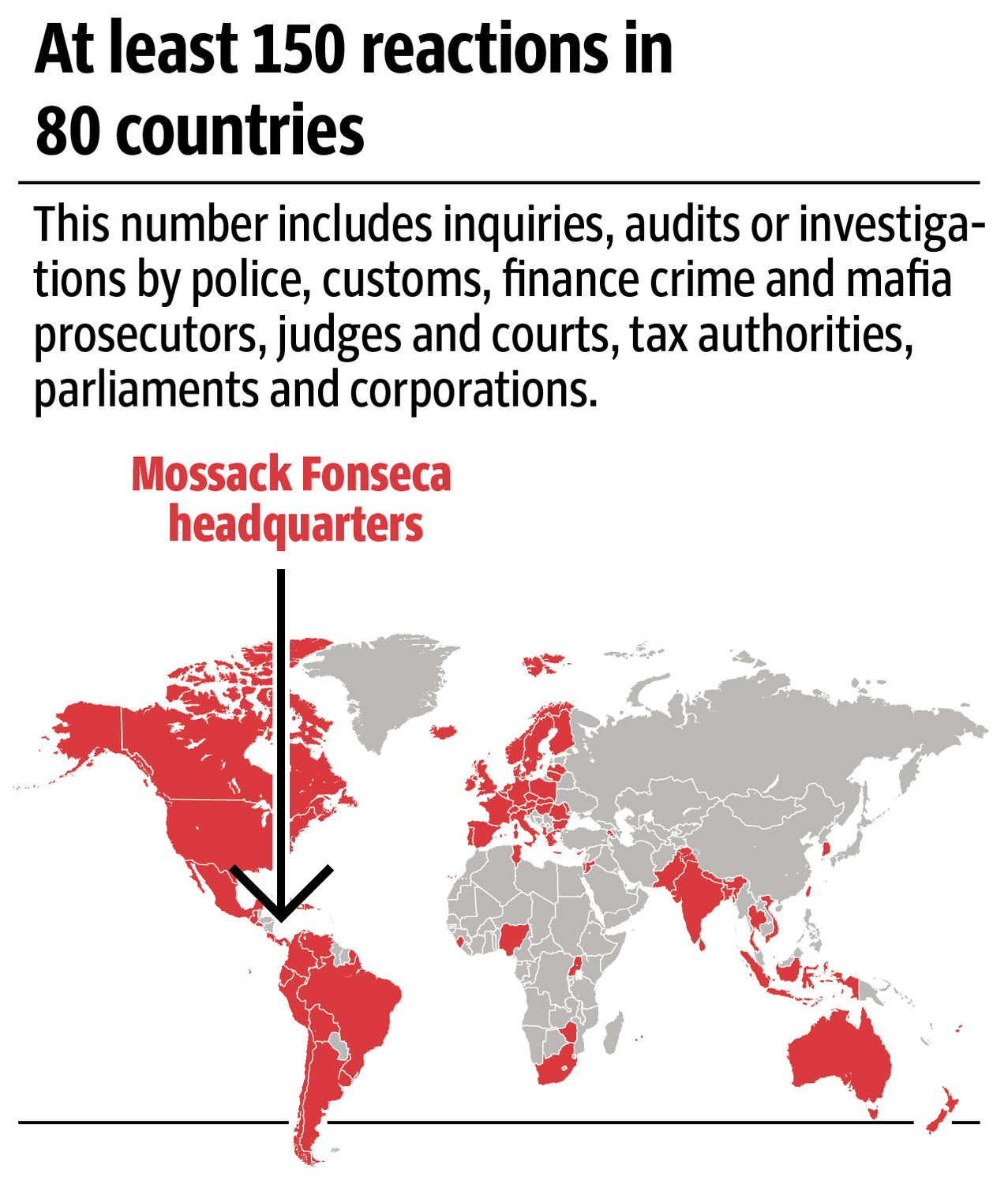 A year later, the WSJ interview is still one of the few statements the law firm's German co-founder gave to international media. He couldn't have answered any inquiries that have come in over the past few weeks anyway: Jürgen Mossack and his Panamanian associate Ramón Fonseca, Mossfon's other co-founder, have been detained since February. Very little happened in the first ten months following the publication of the Panama Papers. In fact, the Panamanian investigation against the law firm was even suspended for a while. However, the situation suddenly escalated in February, when the Panamanian authorities raided Mossack Fonseca headquarters for the third time. Afterwards, Mossack and Fonseca apparently agreed to answer the Panamanian state prosecutor's questions. Following the first hearing, the two were kept in custody along with two other Mossack Fonseca senior executives.
The interrogation apparently came on the heels of a request from the Brazilian authorities, who were investigating the law firm's alleged involvement in the massive Lava-Jato corruption scandal, which saw billions in bribes paid out through a complex network of bribery and fraud. Mossack and Fonseca have been accused of money laundering in the case. Word has it that the private accounts of all those arrested have also been frozen.
The two men's arrests were very unexpected and have caused ripples in Panama. The small country is governed by a tight-knit group of elites from business and politics, and both Jürgen Mossack and Ramón Fonseca held privileged positions within these circles. Until the Süddeutsche Zeitung confronted Fonseca with the initial allegations, he even held a seat in Panamanian president Juan Carlos Varela's cabinet, and was deputy chairman of the governing party. He stepped down from both in order to fight for his "honor". In turn, until the Panama Papers story broke, Jürgen Mossack was a member of Panama's National Council of Foreign Relations.
On the fateful Friday in February when the authorities raided Mossack Fonseca once again, Ramón Fonseca must have suspected that his friend, President Juan Carlos Varela, would no longer protect him. On his way to the hearing, Fonseca accused Varela of being involved in the Brazilian corruption scandal on television – without being able to prove it. Panama was shaken to the core: for days, the newspapers filled their front pages and online editions with the latest developments, Mossack Fonseca employees held up signs to protest their bosses' arrests, and thousands of people took to the streets to condemn corruption in their country.
While it took some time, the Panama Papers divided Panama's elite into two distinct groups: those who continue to defend the offshore activities of law firms like Mossack Fonseca, and those who are now finally calling for reforms in a country that is in no way dependent on the offshore sector. Both sides agree that the end is nigh for Mossack Fonseca, the law firm at the heart of the Panama Papers. During a visit to Germany last fall, President Varela told the Süddeutsche Zeitung that the law firm was "on its last legs" and that Fonseca, his former friend and political companion, would have to "take responsibility for his actions – and ultimately face the judge."
One year after the Panama Papers were published, the law firm is a shadow of its former self. Perhaps the most problematic part of the law firm, its internal bank Mossfon Asset Management SA, has been shut down and its offices closed in several countries, for instance in Luxemburg, the island of Jersey, the Isle of Man, and Gibraltar. As a registered agent, the law firm also pulled out of all the companies it had registered in the U.S. state of Nevada, and which were still active there. And in New Zealand, the local Mossack Fonseca branch office has been removed from the corporate registry. Apparently, Mossack Fonseca also fired a large number of employees. The Panamanian media reported that Mossack Fonseca was down to 40 employees. A year ago, the law firm employed more than 600 people.
But even if Mossack Fonseca were able to stay afloat for a while still, even if Jürgen Mossack and Ramon Fonseca were released from prison, and even if reports of mass firings were exaggerated – it would be safe to assume that the law firm would fold sometime in the near future. After all, the central pillars of its business – absolute secrecy and confidentiality – were destroyed the moment an anonymous source who called himself John Doe sent the Süddeutsche Zeitung copies of more than eleven million of the law firm's internal documents.
Mossack Fonseca was one of the world's largest providers of shell companies, which it sold for almost 40 years. Most of them came complete with sham directors who hid the companies' true owners. The question now is: who would entrust a law firm with its secrets if said law firm's secrets had already been leaked to the world once before?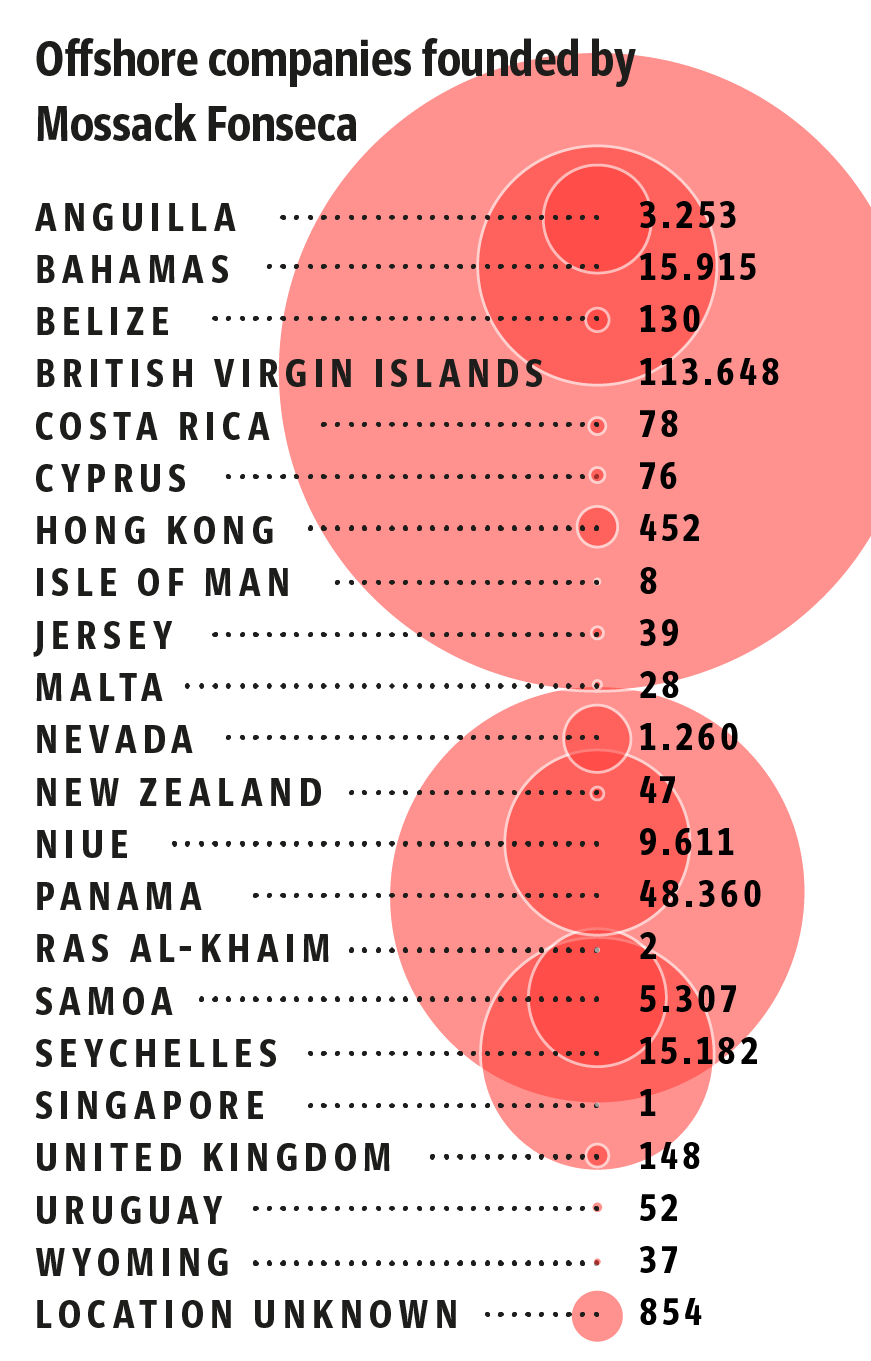 The name Mossack Fonseca will now always be associated with the largest leak in the recent history of finance. Whenever the law firm is mentioned, investigators' ears start burning the world over. Even Mossack Fonseca itself seems to have realized this: according to the Süddeutsche Zeitung's research, the law firm tried to do business under another name last year. In an internal e-mail, employees were told that their colleagues at "AsiaVest Corporate Services Pte. Ltd., previously known as Mossack Fonseca Singapore", were no longer able to receive emails on Mossfon servers. 
Mossack Fonseca
"Dear colleagues, please note that AsiaVest Corporate Services Pte. Ltd., previously known as Mossack Fonseca Singapore, is not receiving emails from mossfon domains"
In another email from December 2016, Mossfon employees were informed that both Mossfon offices in Hong Kong had moved, and the companies were referred to under different names: Wise Team International and Vibrant International Group. Anyone who looks up these companies in the corporate registry will find that the contact person is a former Mossfon employee from the Luxemburg branch. And according to internal emails, invoices were addressed to an unknown company in Panama that should have gone to Mossack Fonseca. In other instances, payments were made to a company called Starsight Trading, which is headquartered in the United Arab Emirates.
Was Mossack Fonseca playing this game of hide-and-seek to keep doing business? Until Monday afternoon, the law firm had not answered the Süddeutsche Zeitung's request for comment.
In addition to this, Mossack Fonseca continues to face major legal and regulatory challenges in many countries. For instance, the law firm was slapped with a record-breaking fine of USD 440,000 in the British Virgin Islands, where Mossack Fonseca set up more shell companies than in any other tax haven. In El Salvador and Peru, investigators also raided Mossfon offices in the wake of the Panama Papers. In Venezuela, police arrested the local Mossfon representative. She has been accused of acquiring clients who have made illegal investments. In New York, the state prosecutors launched an investigation in April 2016, the current status of which is unknown. It is highly likely that investigations will be launched in other countries as well. In total, investigations related to the Panama Papers are ongoing in about 80 countries.
However, the biggest and most obvious problem lies in Panama itself, where Jürgen Mossack, Ramón Fonseca, a senior lawyer from their firm, and another employee are in detention as the situation continues to develop. At the end of March, the head anti-corruption investigator stated that he had a "solid case". He had discovered two bank accounts through which "irregular" payments had been made that were somehow linked to the Mossfon office in Brazil. Financial products had been offered there that were then used to hide money that flowed into the Panamanian financial system. Mossack Fonseca explained that the payments were just fees and that everything was legal. However, a court rejected a request to release Jürgen Mossack and Ramon Fonseca. Apparently, the risk of flight was too high.
According to the Panamanian newspaper La Prensa, one of the Mossack Fonseca employees arrested initially made detailed statements about the law firm's business practices: among other things, she claimed it had set up tax evasion mechanisms and well as fictitious insurance structures. Later on, the woman stated that investigators had put her under pressure. According to media reports, investigations in Panama have now also been launched into cases of alleged tax evasion. Six different criminal investigations against Mossack Fonseca are currently underway in the tine country alone.
There is so much bad news about Mossack Fonseca at the moment that it's difficult to mention everything. But this development seems particularly noteworthy: a few days ago, Panama'a attorney general travelled to Europe to speak with investigators in several European countries about the Panama Papers and the Panamanian part of the Brazilian Lava-Jato bribery affair. She has been in the Hague since Monday, conferring with the European Union's Judicial Cooperation Unit (Eurojust) and investigators from 17 European countries, among them Germany and the U.K.
How has Mossack Fonseca been coping with all this? For months, the law firm stuck to a simple strategy: every few weeks, Mossfon stated on its website that its activities had always been legal. Their clients were mainly large banks, and the Panama Papers were an attack on Panama. Moreover, as Mossfon employees repeatedly emphasized, in 40 years of business, the firm had "never been found guilty of or even accused of a crime". At the very least, this sentence is no longer true.
Since its founders were detained, the law firm has taken a pro-active approach: on its own Facebook page, #casomossackfonseca – the Mossack Fonseca case – the firm is expressing its view of the situation, and responds to just about every statement the police and state prosecutors make. It seems like a desperate attempt at damage control.
The case is special in that the more than 460 reporters who have access to the Panama Papers data have thousands of documents at their disposal proving that Mossfon employees were – at least in some instances – aware of the questionable and in some instances illegal practices of their clients. Extensive research has found that Mossack Fonseca apparently helped its clients breach sanctions, evade taxes, and work with money from illegal sources.
John Doe, the anonymous source that sent the 2.6 terabytes of data to the Süddeutsche Zeitung over a period of several months, later explained his motives in an open letter: 
John Doe
"I decided to expose Mossack Fonseca because I thought its founders, employees and clients should have to answer for their roles in these crimes, only some of which have come to light thus far. It will take years, possibly decades, for the full extent of the firm's sordid acts to become known."
In Panama City's financial district, the company signs at Mossack Fonseca headquarters have already been removed, possibly to keep curious onlookers at bay. It is entirely possible that putting them back up again won't be worth the trouble.
Translation: Valerié Callaghan